CIVIL WAR WITNESS TREES
On the sesquicentennial of the start of the Civil War, I made portraits of the last remaining living witnesses to the historic battles, documenting their integration into the present.
Using historical documents, period photographs, and historic preservation resources, I visit, contemplate, and photograph these trees in their environments. These trees are fascinating to me – they were present as tens of thousands of Americans were killed in action, they stood silently next to Abraham Lincoln as he delivered the Gettysburg Address, and they inspired Walt Whitman to write about the amputated limbs heaped beneath their branches. They are as old as the photographic technology that I now use to record them, and function as a historical marker in a similar manner.
My act of making contemporary color photographs marks the significance of these trees, recognizing the otherwise overlooked historical importance and mapping the past forward into the present.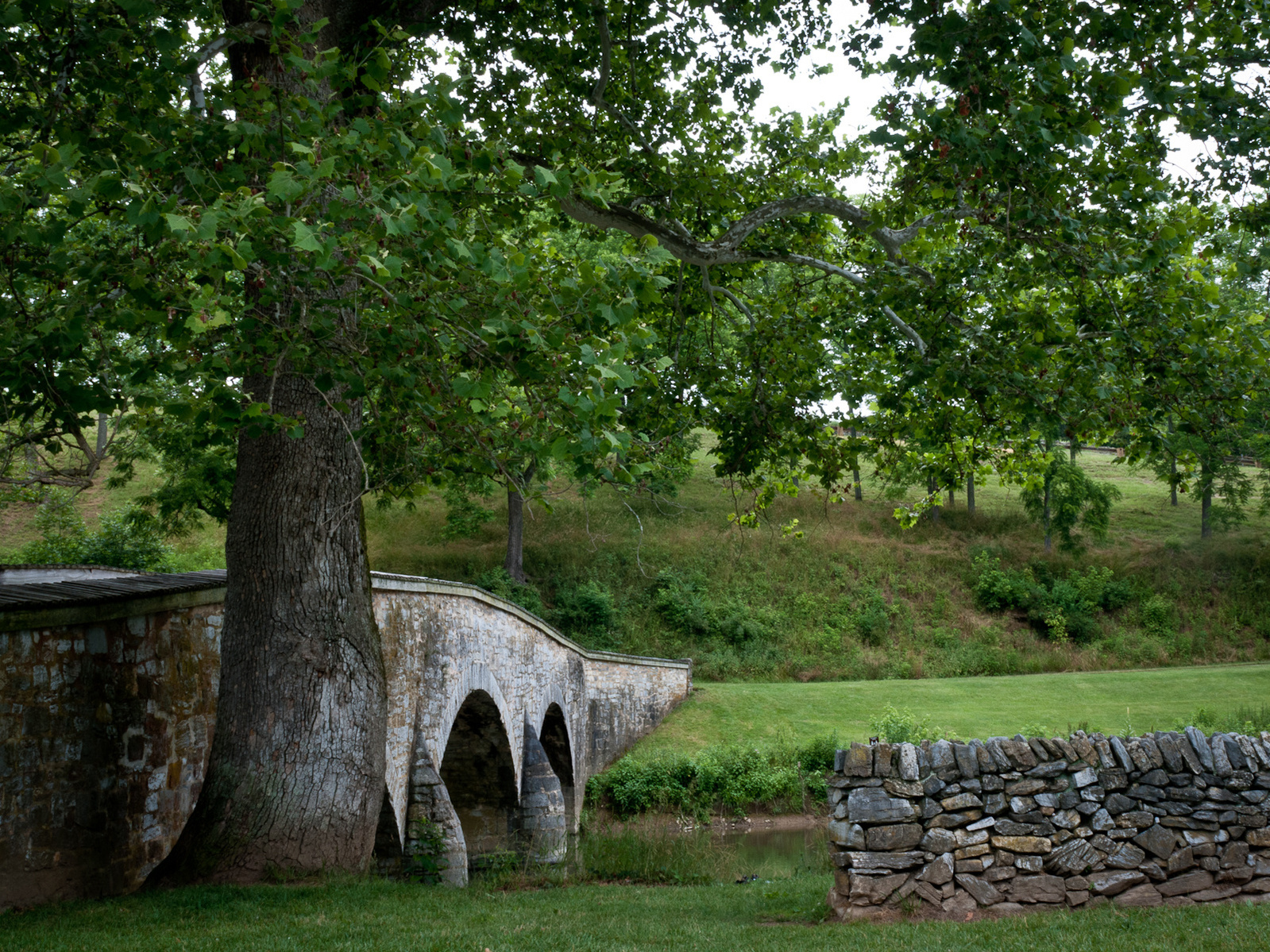 Began my visits (December 21, 1862) among the camp hospitals in the Army of the Potomac, under General Burnside. Spent a good part of the day in a large brick mansion [Chatham] on the banks of the Rappahannock, immediately opposite Fredericksburg. It is used as a hospital since the battle, and seems to have received only the worst cases. Outdoors, at the foot of a tree, within ten yards of the front of the house [probably the still standing Catalpa tree], I noticed a heap of amputated feet, legs, arms, hands, etc. -- about a load for a one-horse cart. Several dead bodies lie near, each covered with its brown woolen blanket. In the dooryard, toward the river, are fresh graves, mostly of officers, their names on pieces of barrel staves or broken board, stuck in the dirt.

Walt Whitman, The Wound Dresser